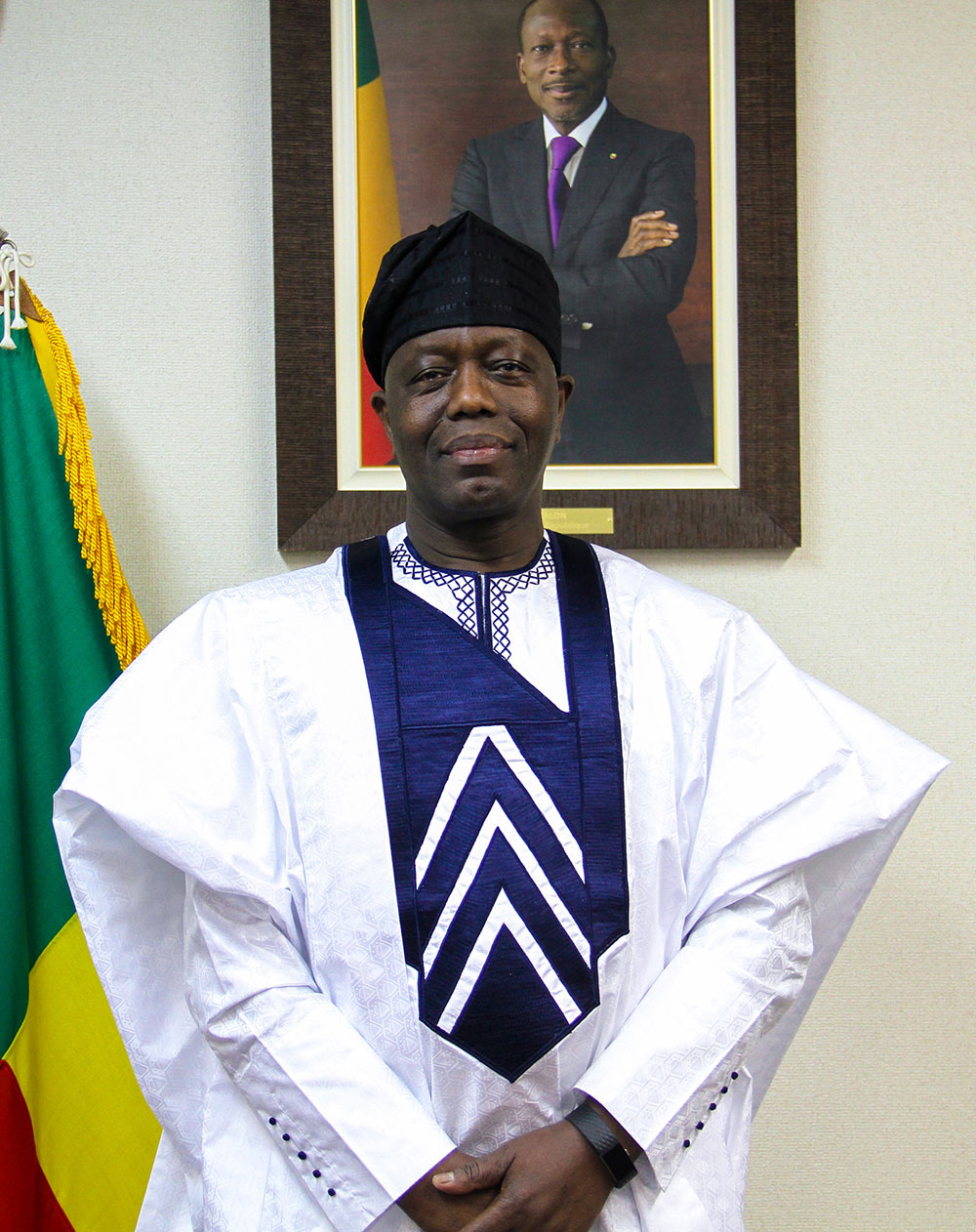 I wouldlike first to express my utmost appreciation for the Japanese people who have given me a warm welcome and unrivaled appreciation since the beginning of my assignment.
I arrived in Japan with 20 years of experience at the United Nations Capital Development Fund (UNCDF) in the domain of inclusive finance and local development coupled with substantial knowledge acquired covering the sub-Saharan African region. I hope to use this experience to strengthen the cooperation between Africa and Japan in accordance with the framework of the Tokyo International Conference on Africa's Development (TICAD) but mainly the ties between my country and Japan.
I am excited to begin my tenure as Ambassador at such an opportune time with so many promising prospects for collaborations between our two countries, such as facilitating trade and access to untapped opportunities between Benin and Japan.
We have held strong bilateral ties since 1961, and have enjoyed a fruitful relationship based on a mutual commitment to development. Despite our differences, Benin and Japan have much in common. Both nations have unique cultures and an inherent appreciation for tradition and heritage— a firm belief that the old and the new can coexist beautifully.
Benin is a unique country with a rich history, beautiful landscapes and multiethnic and vibrant cultures. it is also recognized worldwide for its democratic, institutional stability and exceptional heritage. The government's new action programme called "Revealing Benin"aims to amplify and harness these attributes to the fullest and revive our country's development on a long term-basis and become a prosperous example to countries in the region and beyond.
The implementation of this new direction will succeed with the support of various private-sector partners as it will involve a scale of investment never before seen in the country and is designed to create improved living conditions and wealth for its people. The new direction also represents a promise for a better future and pathways for renewed and greater ties with Japan.
I avail this opportunity also to reaffirm our commitment and our focus on deepening Japan-Benin bilateral relationship and cooperation in all fields. I believe the existing close bond between our two nations is a great foundation to build on and I am eager to take this partnership to the next level and open a new era for renewed friendship and shared cultural and economic priorities between the two nations.